To get to our house at 106 Lakewood Drive, Coatesville, PA:
Take the route 30 by-pass to the Coatesville route 82 exit. At the bottom of the ramp, turn left, going north on route 82.Go to the stop sign, and turn left. You are now traveling west on route 340.
Travel about 1.3 miles, passing the Wagontown firehouse. Just a couple hundred feet past the firehouse there is an intersection. Turn right at this intersection. There is a sign there that says "Hatfield House" with an arrow. You will be turning the way the arrow points, down Wagontown road.
Stay on Wagontown road. You will go about another 2.3 miles on it. You go around a hairpin curve, and over a single lane bridge, you're going the right way, just stay on Wagontown road. After the single lane bridge, you come to a fork in the road, take the left fork, still Wagontown road. You will go past a small lake, then you will pass an older house or two, and the road will make a sharp right, you can't go any other way.
There will be a development on the right called Hibernia Hunt, the road is Mallard Drive. Our road, Lakewood Drive, is just a little way farther, the next right after Mallard drive. It's easy to drive by as it pops up on the right just after you top the hill. Our house is the third house on the right. It has a big front yard, and is the only house with dormers.
If you get to a stop sign, then you passed Lakewood Drive, or went the wrong way.
If you have any problems, our home phone number is (610) 380 0737.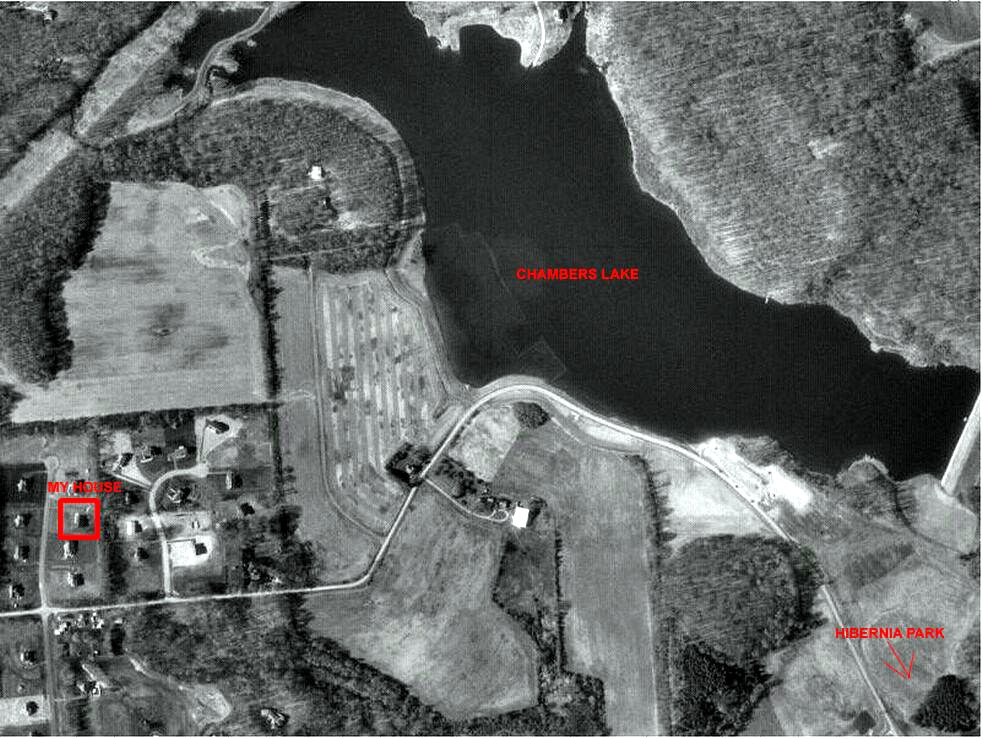 Here is a newer (and more colorful) satellite picture of Chamber's Lake and our house in Coatesville, PA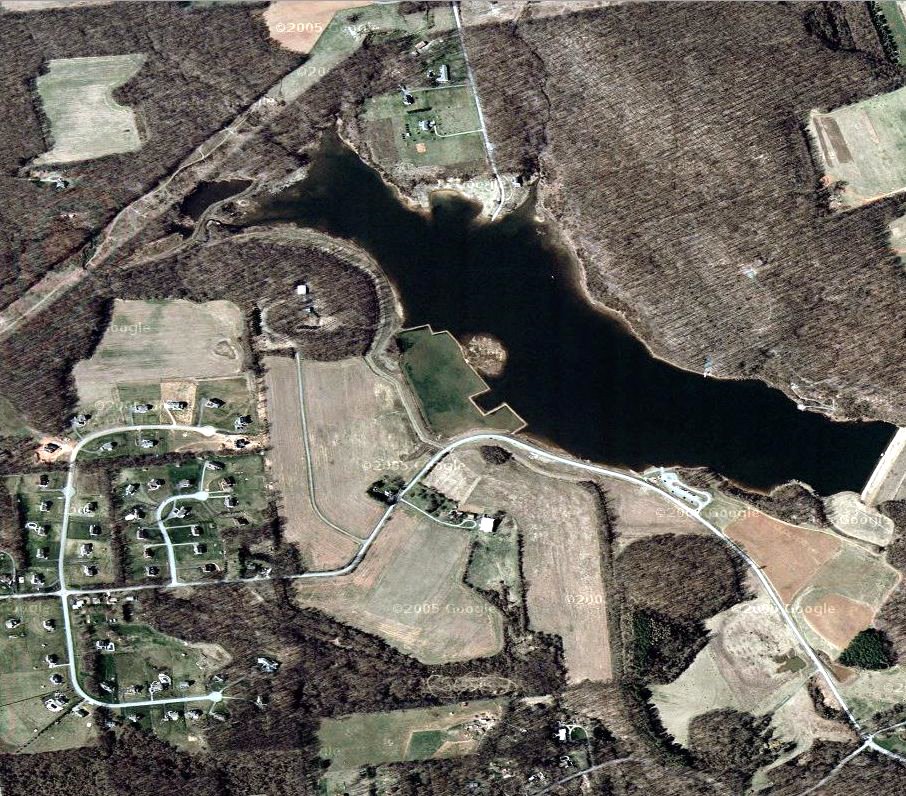 And a closer view: