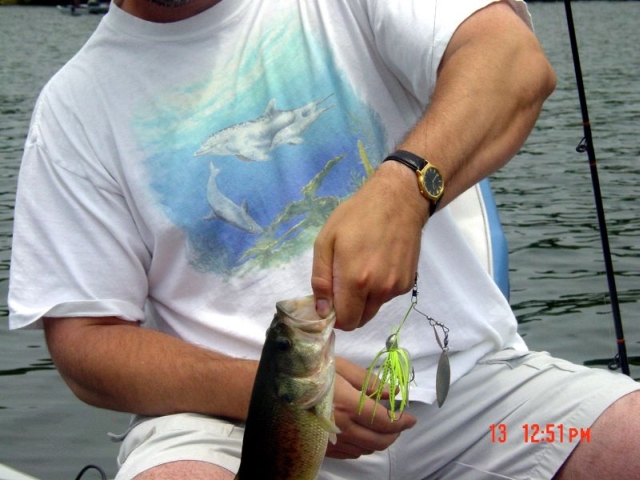 This is a small bass I caught in the lake next to our house, Chamber's Lake.
---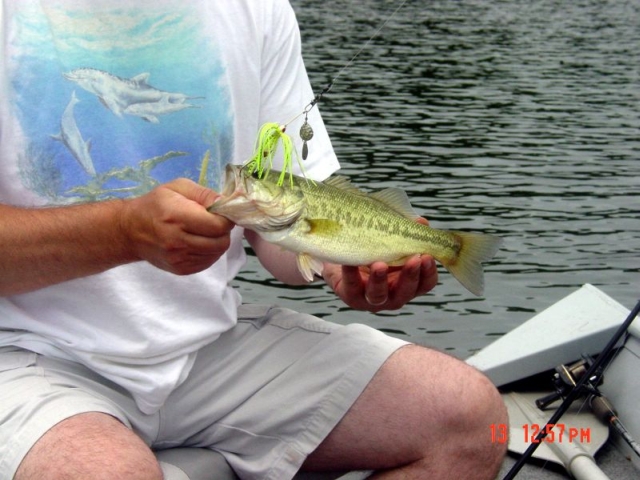 Another small bass caught minutes later with a different Spinner Bait.
---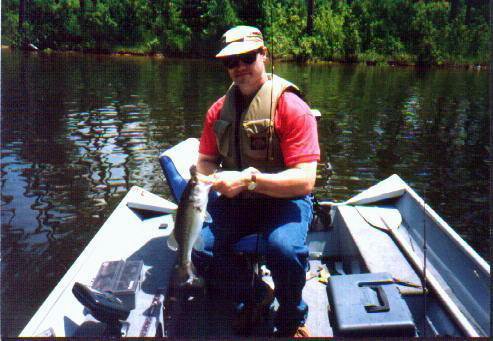 Here I am in my bass boat in North Carolina in Falls lake.
---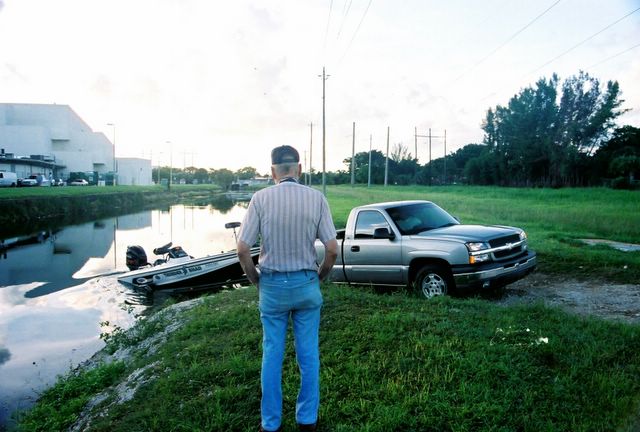 Dad and I went on a fishing trip to Florida in August of 2005. Here Dad is watching our guide, Brett Isackson, put his boat into a canal behind a supermarket.
---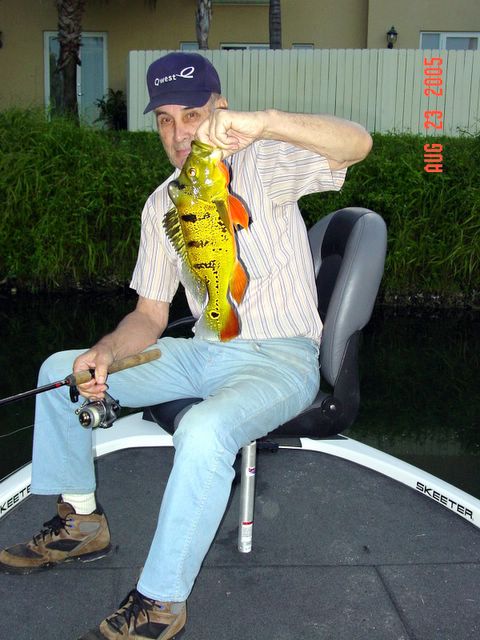 Dad with a nice Peacock Bass. That first day we caught 17 Peacocks, and Dad caught nine of 'em.
---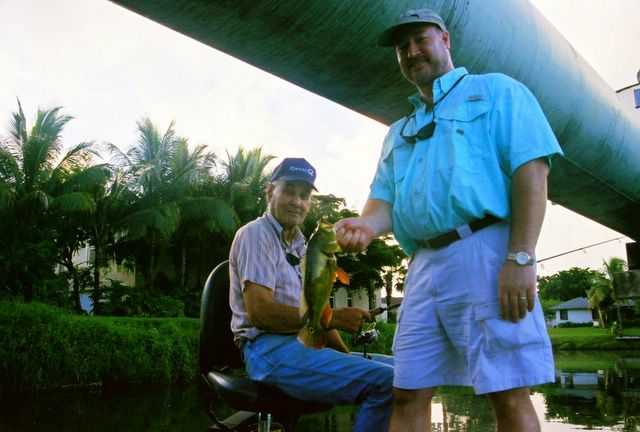 He caught the biggest ones too.
---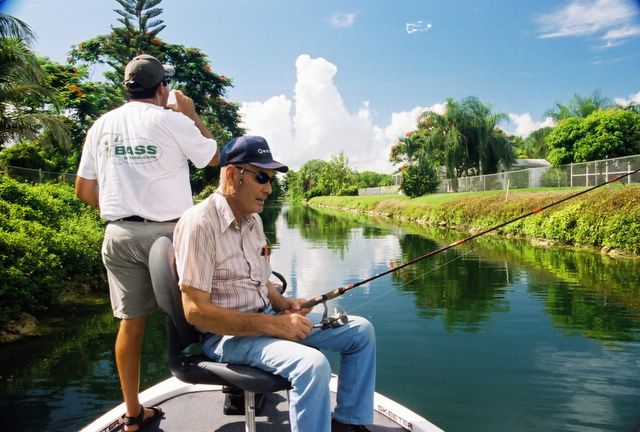 Dad fishing, as Brett looks ahead to where we can best find the biguns.
---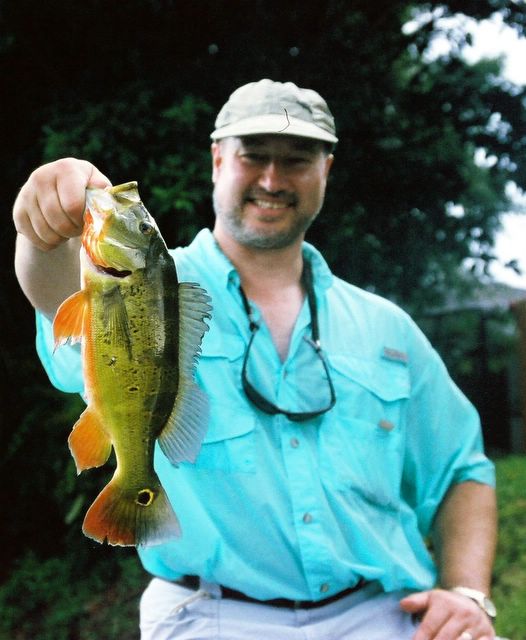 Nice sized Peacock Bass. These fish fight, and are lots of fun to catch.
---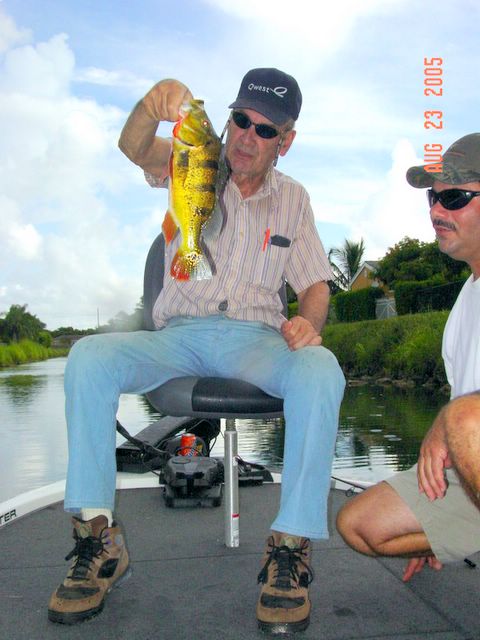 Here's Dad, outfishing me, and Brett looking on.
---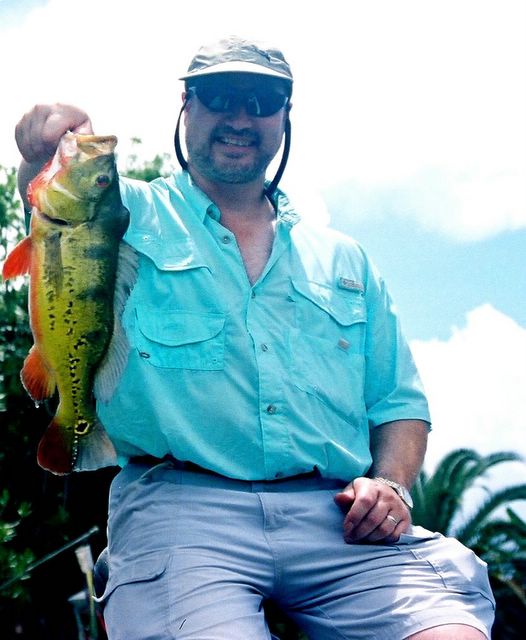 Another nice sized Peacock Bass. This one is a male, you can tell from the lump on his head.
---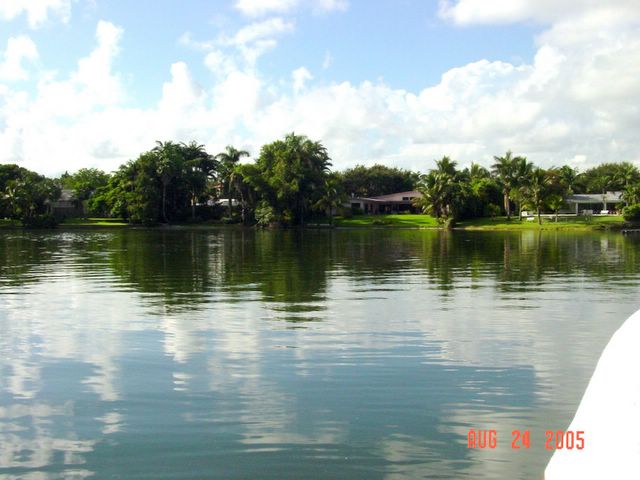 This was a kind of canal cul-de-sac, we only caught one fish in here, but it sure is a pretty view.
---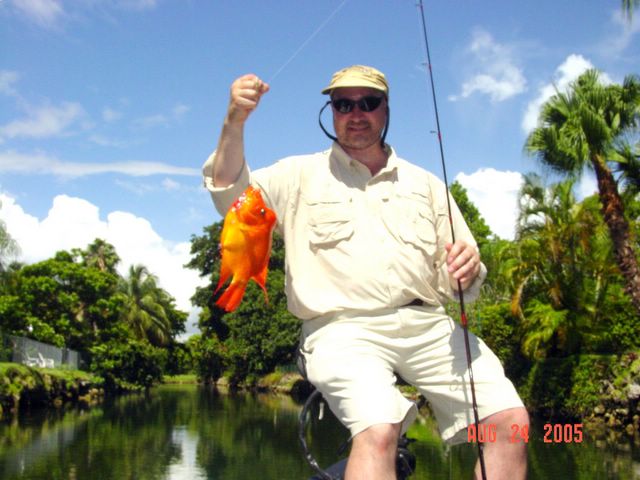 This is a chicalid, and they have nasty sharp teeth. The peacock bass is related to these, but doesn't have teeth.
---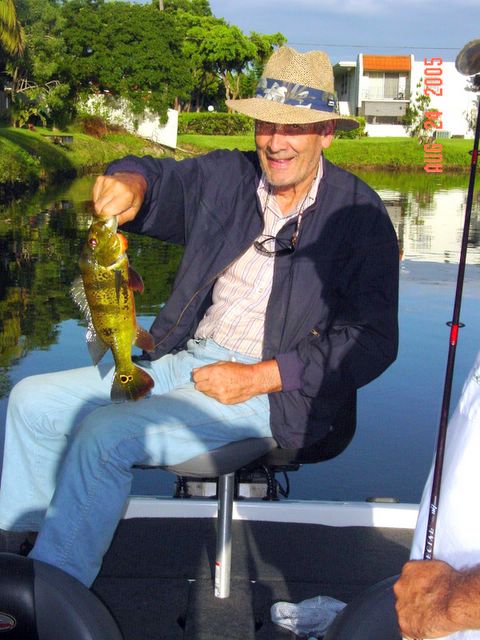 On the second day fishing for Peacocks, Dad and I caught an equal number of fish, I think seven each, but Dad caught all Peacocks.
---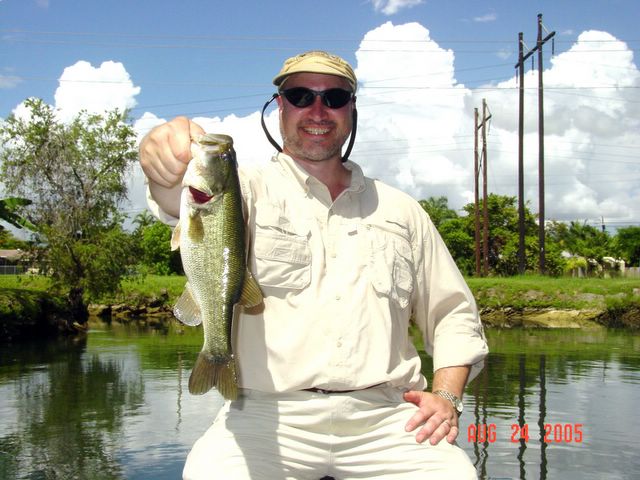 This is a small largemouth bass I caught at the end of the day..
---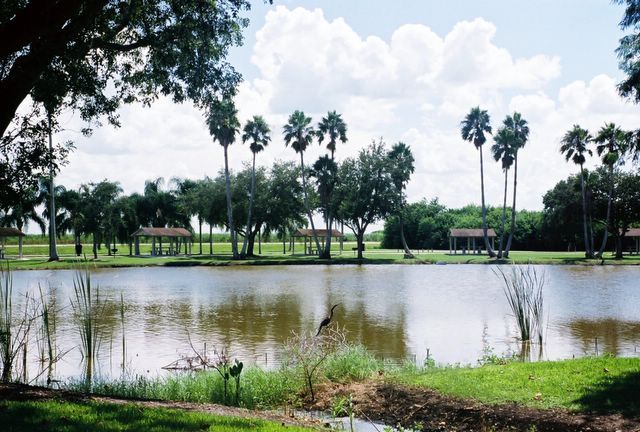 This is a park we stopped at on our way to our hotel in Clewiston, heading north from Sunrise, FL.
---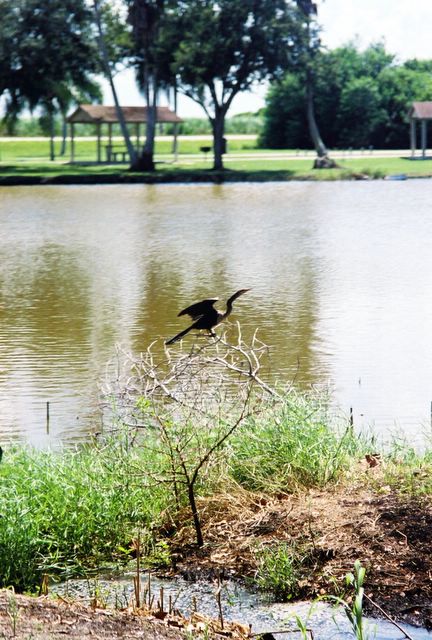 This park was right next to a big bank (not in this picture) that if you climbed it, you could see lake Okeechobee.
---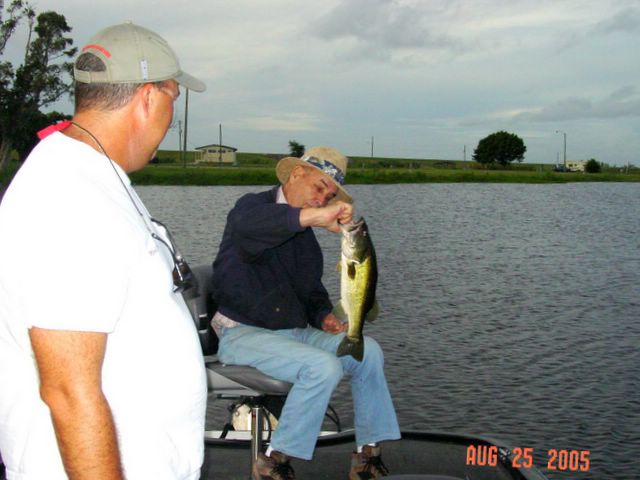 Here Dad is, with our guide, Mark Shepard looking on, catching a big largemouth on the last day of our trip. On that day we were fishing in lake Okeechobee.
---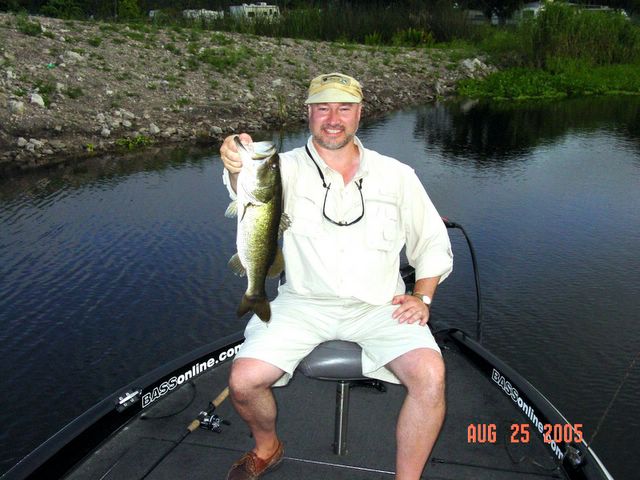 This is a good sized, around five pounds, largemouth bass I caught on that last day of our fishing trip. I caught nine bass that day, all about this size. We only stayed out a few hours, because hurricane Katrina was coming, it was a bit windy.