Some Interesting Images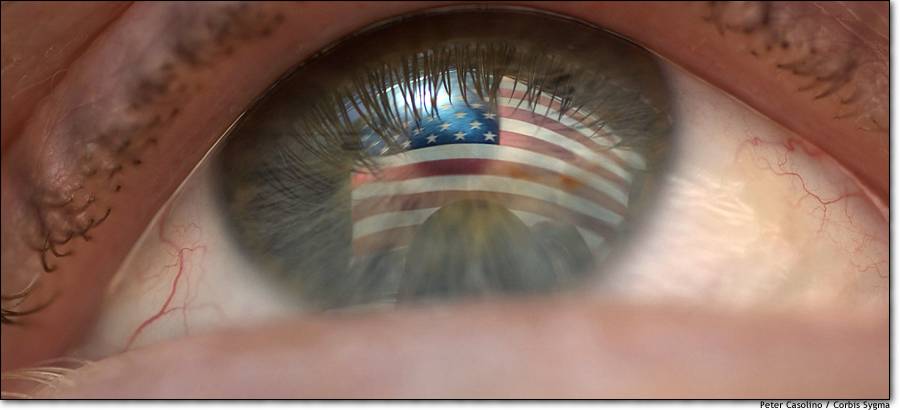 Eye of the Beholder
An American flag is reflected Oct. 10, 2001 in the eye of a resident of New Haven, Conn., amid a surge of patriotism generated by terror attacks on the United States.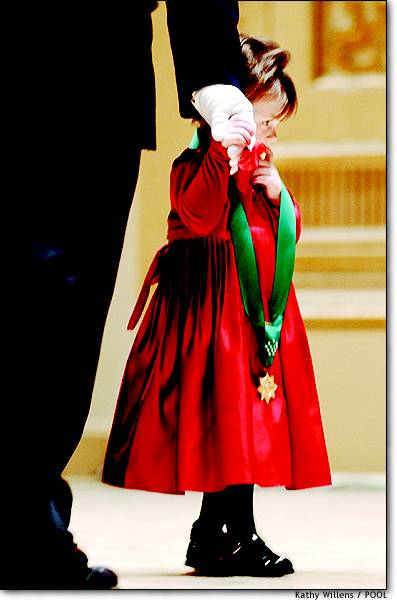 A Medal for Mommy
Two-year-old Patricia Smith holds her father's gloved hand Dec. 4 after accepting the New York Police Department's highest honor, the Medal of Honor, on behalf of her late mother, Officer Moira Smith, who died in the World Trade Center attacks. Patricia's father is also a police officer.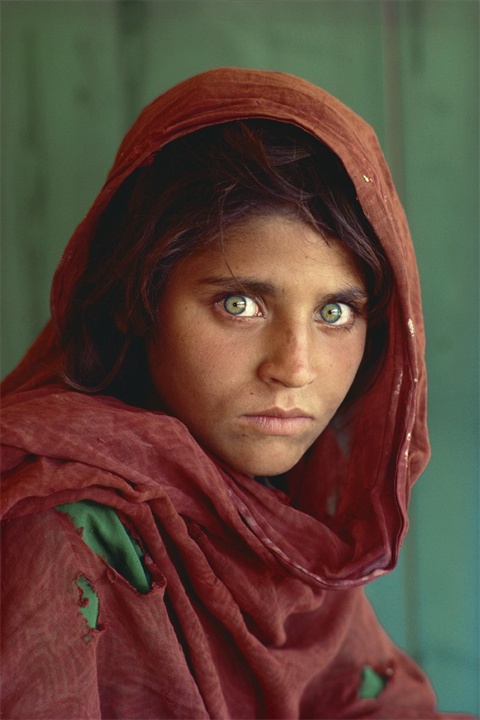 Afghan Girl
At the Nasir Bagh refugee camp in 1984, Gula's picture was taken by National Geographic photographer Steve McCurry. Gula was one of the students in an informal school within the refugee camp; McCurry, rarely given the opportunity to photograph Afghan women, seized the opportunity and captured her image. She was approximately 12 years old at the time. Although her name was not known, her picture, titled "Afghan Girl", appeared on the June 1985 cover of National Geographic. The image of her face, with a red scarf draped loosely over her head and with her piercing sea-green eyes staring directly into the camera, became a symbol both of the 1980s Afghan conflict and of the refugee situation worldwide. The image itself was named as "the most recognized photograph" in the history of the magazine.