Corn Casserole
You can find a few different recipes for Corn Casserole on the internet. After some experimentation I have settled on this fairly common recipe, baking the casserole in individul ramekins or custard cups.
Ingredients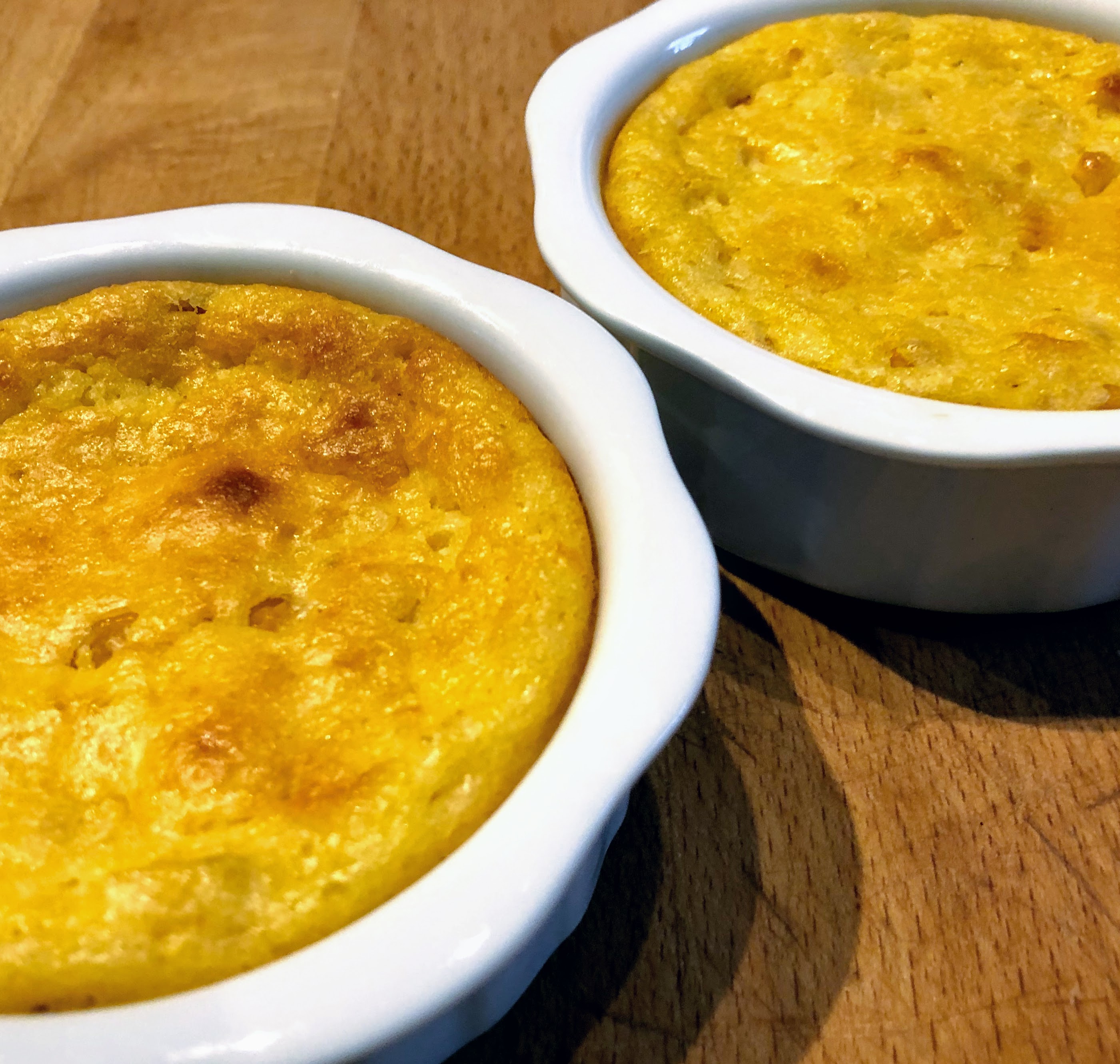 Corn Casserole
2 eggs, beaten
1 cup sour cream
1 14-16 oz can creamed corn
1 14-16 oz can whole kernel corn, drained (or 1½ cups of thawed frozen corn)
1 box Jiffy Corn Bread Mix (8.5 oz. box)
½ stick butter, melted
Preparing the Casserole
In a mixing bowl beat 2 eggs, add sour cream, creamed corn, and whole kernel corn. Mix well.
Add Jiffy Corn Bread Mix and mix well.
Add melted butter and mix again.
Spoon mixture into individual ramekins or custard cups.
Bake at 350 F for about 25 minutes, or until golden brown.
Enjoy!