craig's recipes home
Here are some of my favorite recipes. They aren't necessarily healthy, but they all taste good!
If you're just learning to cook, or even if you are an experienced cook, and you want to add some basic cookbooks to your collection, then have a look at my cookbook recommendations.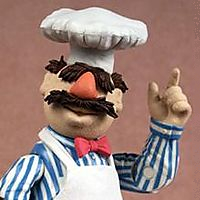 Enjoy!