The Best Pizza Sauce Ever
I came up with this recipe for pizza sauce myself. It took some time and quite a few tries. I really think it is the ultimate pizza sauce. Give it a try and let me know what you think.
---
Ingredients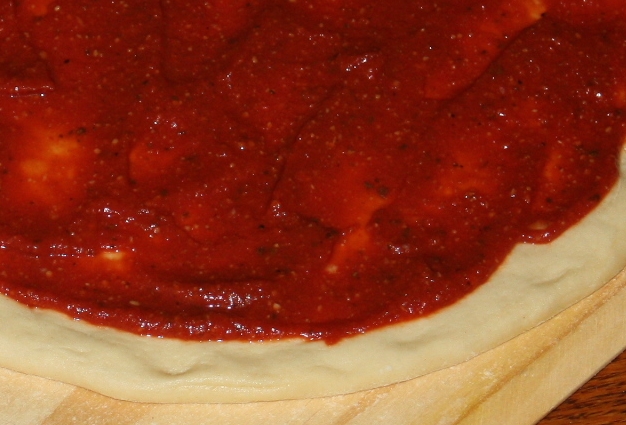 One 6oz can good tomato paste (Hunts or Contadina are good)
¾ teaspoon onion powder
¼ teaspoon dried oregano
¼ teaspoon dried marjoram
¼ teaspoon dried basil
¼ teaspoon ground black pepper
¼ teaspoon MSG (optional)
3 Tablespoons grated Parmesan cheese
1 clove garlic, crushed
1 Tablespoon Olive Oil
1 Tablespoon molasses (I like Grandma's Mild Unsulphered)
1 teaspoon anchovy paste, or one anchovy, minced
2 teaspoons soy sauce
¾ cup boiling water
Preparing the Sauce
In a small bowl whisk all ingredients together until smooth. The flavors will blend together better if you allow the sauce to rest overnight.
This sauce is delicious. I am always tempted to just eat it with a spoon.
This makes enough sauce for two 12 to 14-inch pizzas.
If you refrigerate this sauce, it may "gel up". Heat and stir to re-liquefy it before putting it on a pizza.
For more information about how to make pizza read: pizza.
Enjoy!